We offer purchasing solutions (connecting processes):
From classic purchasing services (BPO) to handling complex purchasing projects for C-processes in procurement. From the identification of demand to the final delivery. Thanks to our extended service portfolio encompassing customs and logistics, we are optimally placed to cover the full supply chain.
BPO (business process outsourcing) enables you to concentrate on your core business. Successful BPO will increase efficiency and enhance business success. You will then be in a position to take strategic action without burdening yourself operationally. The benefit for you: you become leaner and more transparent. By standardising our own core process, we achieve efficient cost optimisation with a lower error rate.
The requirements are complex. That's why we rely on consistent quality management from the purchasing stage onward to meet your quality requirements. BPO is backed up by an innovative reporting system for monitoring, and compliance with, defined KPIs (key performance indicators). You profit from the highest possible transparency in your purchasing process.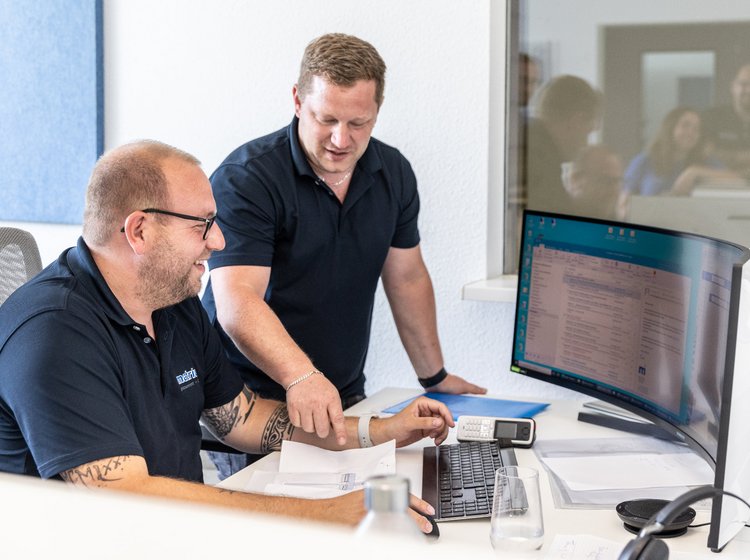 In our Purchasing division, we distinguish between supplies of production materials (direct purchasing) and general supplies for the operational infrastructure (indirect purchasing).
Direct purchasing:
Procurement of components, parts, materials and services for our customers' products:
Active / passive electronics
Plugs, cables, electromechanical components
RF components, diodes, electronic components
Transistors, crystals, oscillators, coils, LEDs
Drawing parts, cast and forged parts
Semi-finished products
Standard parts, drive components, hydraulics, pneumatics, valves
Chemicals
Obsolescence management for electronic components
Our buyers have an excellent knowledge of the market when it comes to procuring electronic components, and they can draw on extensive expertise and experience purchasing discontinued components.
Indirect purchasing:
Procurement of general supplies and services:
Investments
Facility management
IT hardware and software
Operating & office equipment
Consumables (cost centre supplies)
We have access to global online platforms and electronic catalogues. The lean process (small order) helps reduce process costs to a minimum. Matrium works for one renowned client with Air Supply, the P2P process. This established solution enables digitalised purchasing activities, especially for air and rail transport requirements.

We offer you: First-class support through standardised processes plus a constant desire to make processes more efficient. From operational procurement (P2P) to purchasing for defined commodity groups, we reinforce your value chain as a condition of sustainably and measurably increasing your purchasing objective.
Material planning / Forecast management
Our Purchasing division also offers material planning as a service. The planning criteria are defined according to each customer's specifications. This serves as the starting point for demand determination, in which needs are identified with the aid of a SAP planning run. Additional modules such as the Planning Cockpit allow more refined demand determination using various forecast models. Monthly stock analyses evaluate stock evolution as the basis for corrective action.
Connecting processes – we look forward to meeting you.