Logistics – Intelligent solutions and concepts
Our goal is to add measurable value for our clients – and thus the competitiveness – with holistic, innovative and intelligent, industry-leading solutions. Our ability to think and act from the customer's perspective makes us a unique and valuable partner.
Personal responsibility and expertise – Our keys to success
The continuous development and refinement of new technologies and intelligent logistics concepts, coupled with the excellent qualifications and high motivation of our employees, form the basis for our customers' success. We encourage knowledge, commitment and entrepreneurial responsibility in each individual employee. After all, only employees who are pillars of our company will design intelligent, efficient logistics solutions and processes that add value for customers. We care about the big picture – we look beyond our own horizons and we think outside the box without being constrained by geographical or disciplinary boundaries.
We acknowledge the economic, ecological and social impact of our actions. That's why our commitment to a responsible corporate policy is not simply driven by a deep conviction – it's something we live by daily. The "Matrium SPIRIT" of respect, loyalty and commitment to a common goal lays the foundation for our business success. The German "Mittelstand" – the mid-market sector of small to medium-sized enterprises – is our credo. We're proud of who we are and this perception of ourselves also helps us stay ahead of the competition. Virtues like openness and dependability are the benchmarks for our actions in all internal and external relationships.
We keep our word – our customers know they can trust us.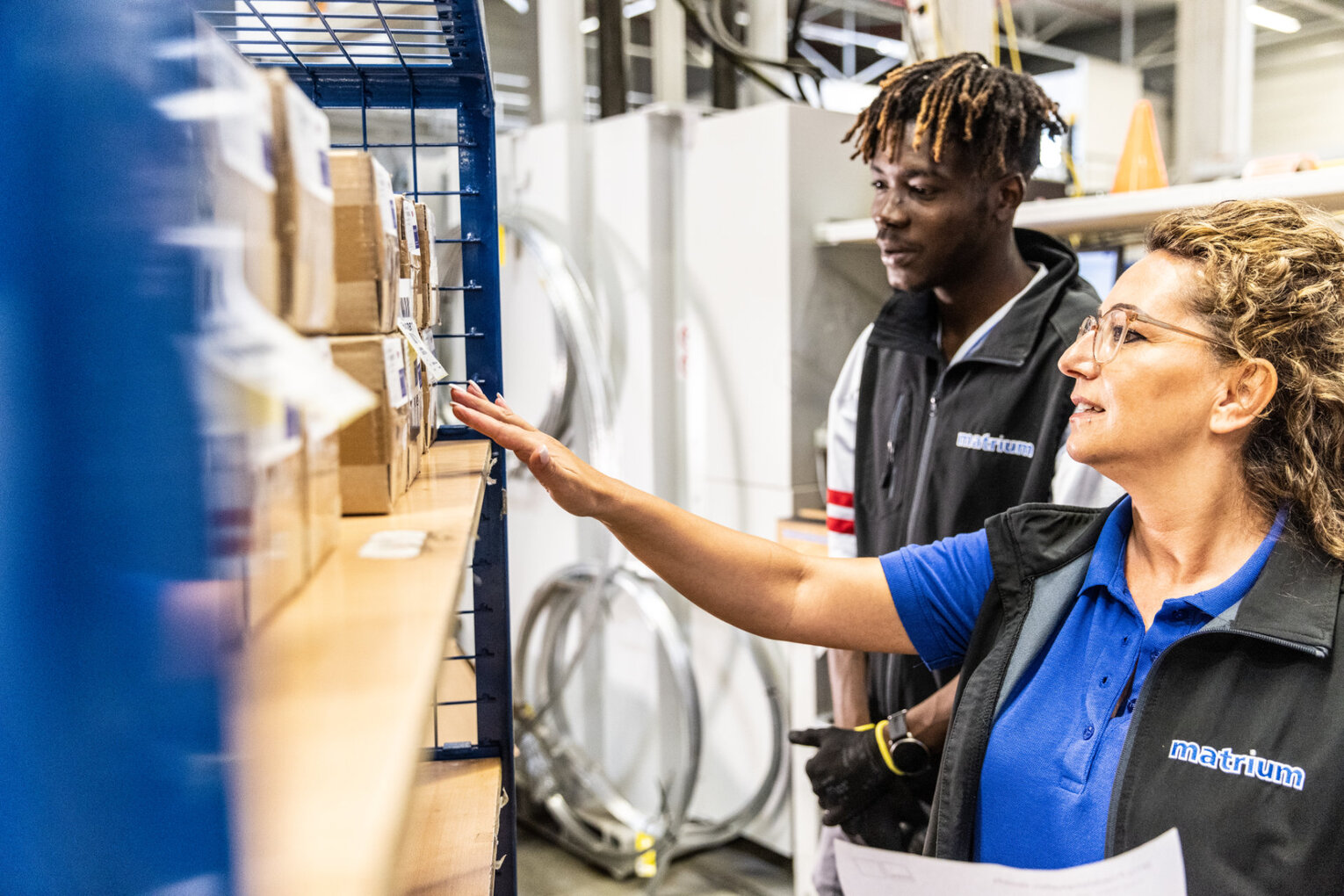 Our logistics operator concepts are efficient, professional and needs-oriented. Their flexibility with regard to financial aspects, the organisation of tasks and operational responsibility enable precise project planning. Matrium manages the logistics centre, assists with the introduction of new processes as well as with the selection and qualification of employees and can also take care of construction and financing on request. In short, we offer a hassle-free package encompassing all essential elements of a strong logistics partnership.
If you already have everything you need, then we'll come to you. We're optimally equipped to handle all activities on site together with your qualified workforce. We also provide the perfect platform as far as the legal framework is concerned and we'll be happy to integrate your well-tuned staff into our Matrium service team.
Maximum efficiency is guaranteed by our "multi-user warehouses" at various locations. Thanks to standardised processes and uniform IT systems, you profit from a customised warehousing concept. In other words, our warehousing services become an integral part of the supply chain. Every single partner is assured the highest levels of efficiency and a process design tailored to their specific requirements. In the end, our prime goal is to optimise your logistics balance sheet sustainably. We get together to define KPIs that show where time and cost savings can be realised. Your requirements are fully implemented and each item is stored taking account of specific customer and project circumstances.
Serial or batch number traceability, best-before dates and temperature monitoring are a matter of course for us, as are special picking and packing solutions. We combine various storage systems such as pallet racks, shelving areas or cantilever racking – both manual and automated – to create a coherent overall solution that meets the most diverse needs. Our service concepts save you money. Unnecessary activities that are unrelated to your core business are avoided along with complex handling. We make you more effective by deploying capacity more flexibly across the board. We help control your processes in the supply chain and explore new scope for you to develop your business. We can also execute partial transfers of undertakings (Section 613a, German Civil Code), integrate your staff or provide a team of our own.